2018 Honda Accord Sedan near Iowa City
2018 Honda Accord Sedan near Iowa City
View Inventory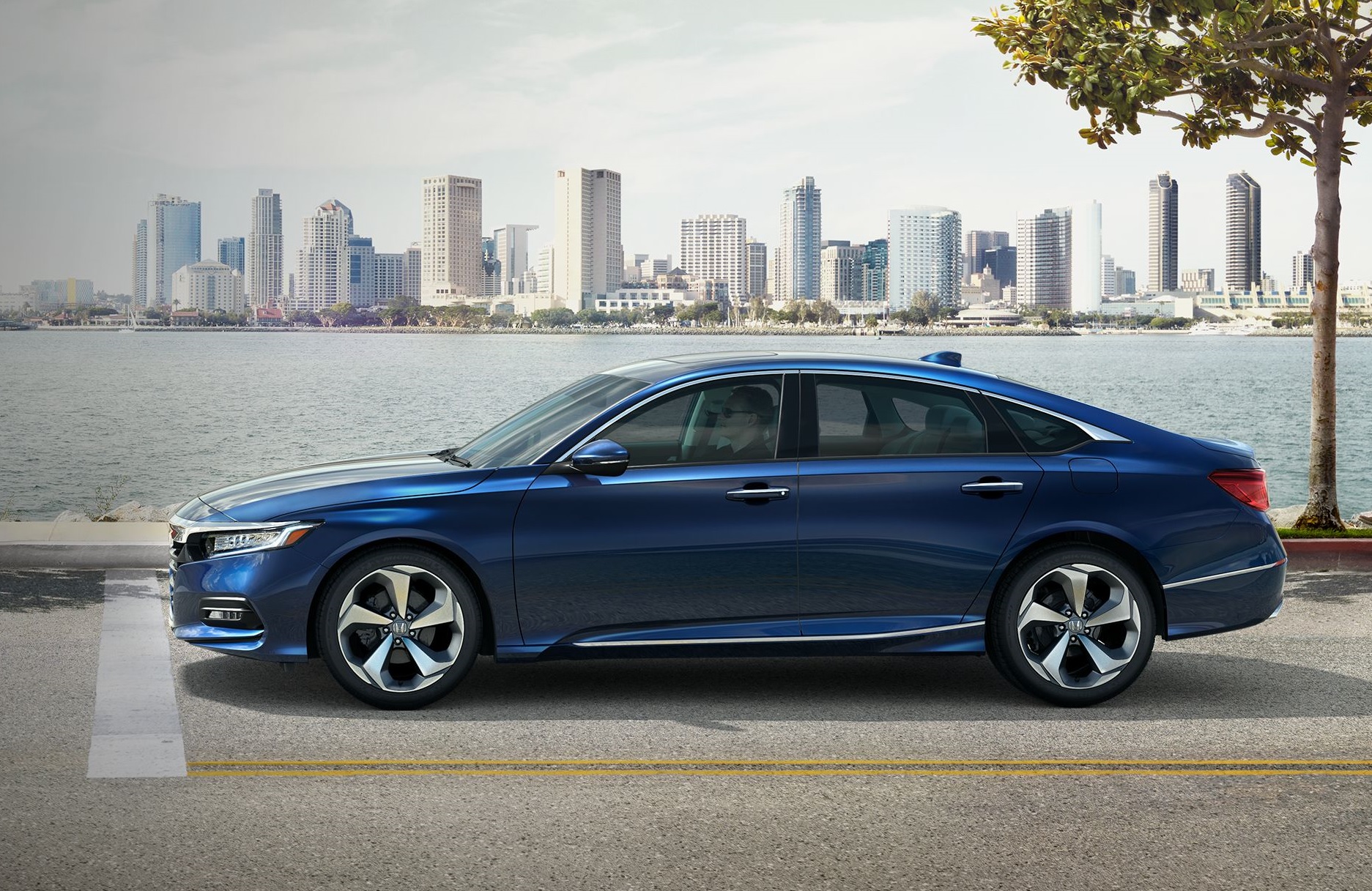 Vehicle Overview
When the Honda Accord was presented to car shoppers in 1976, it was a compact car that had undeniable appeal. The model transitioned to a mid-size car in 1990, and it became a full-size sedan in 2008. The popularity of this model is based largely on its unique combination of sophisticated class and overall value. The automaker has dramatically improved the 2018 Honda Accord sedan in comparison to the previous model year. Notably, you will find that the new Accord for 2018 has upgraded cabin features at all trim levels with improved interior tech features. The overall driving experience is also enhanced by numerous innovative updates. If you are ready to learn more about all that the Accord sedan offers, contact Brad Deery Honda serving West Burlington Cedar Rapids Iowa City today.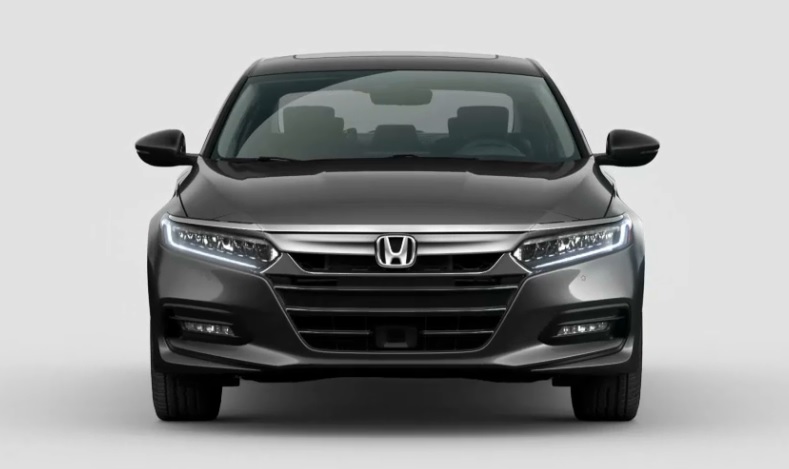 2018 Honda Accord Sedan's Exterior
One of the many reasons why this sedan was named the 2018 North American Car of the Year is because of its undeniably well-designed exterior. Compared to the 2017 model, the 2018 Honda Accord sedan has a sportier profile with more pronounced contouring lines that give it a wonderful presence on the road. Six to eight color options are available depending on the trim level that you prefer. The impressive exterior style is enhanced by either 17 or 19-inch painted alloy wheels, tinted windows and an optional sunroof. Multiple exterior upgrades are also available, and these vary based on your preferred trim level.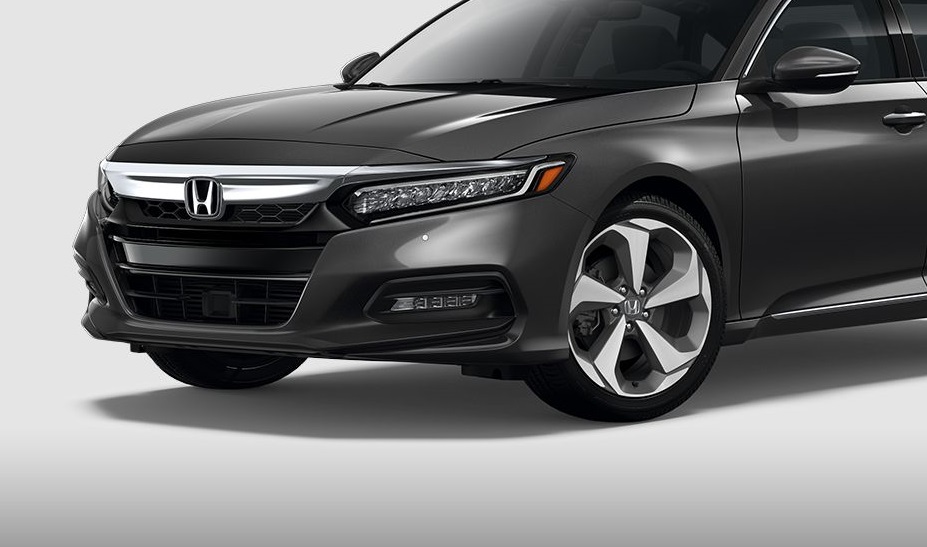 2018 Honda Accord Sedan's Interior
Depending which trim level that you select for your new Accord, you may enjoy interior materials such as faux-leather seats, carbon fiber trim, soft plastic features and wood trim. Drivers who are familiar with the 2017 model will notice that the touchscreen display has been upgraded in the new model year so that it is more user-friendly. Many trim levels also include Apple CarPlay and Android Auto as standard integrated features. Your 2018 Honda Accord sedan is loaded with between four and ten speakers for the sound system, USB ports, a gorgeous instrumentation panel, power windows, heated mirrors, remote entry door locks, climate control with air filtration, keyless ignition, ample storage spaces and cup holders, controls on a tilt-adjusting steering wheel, adaptive cruise control, power steering and more. Your seats are available in one to three color options depending on the trim level that you select. Test driving the new Accord near Iowa City gives you a wonderful opportunity to admire the excellent design and thoughtful features in this car.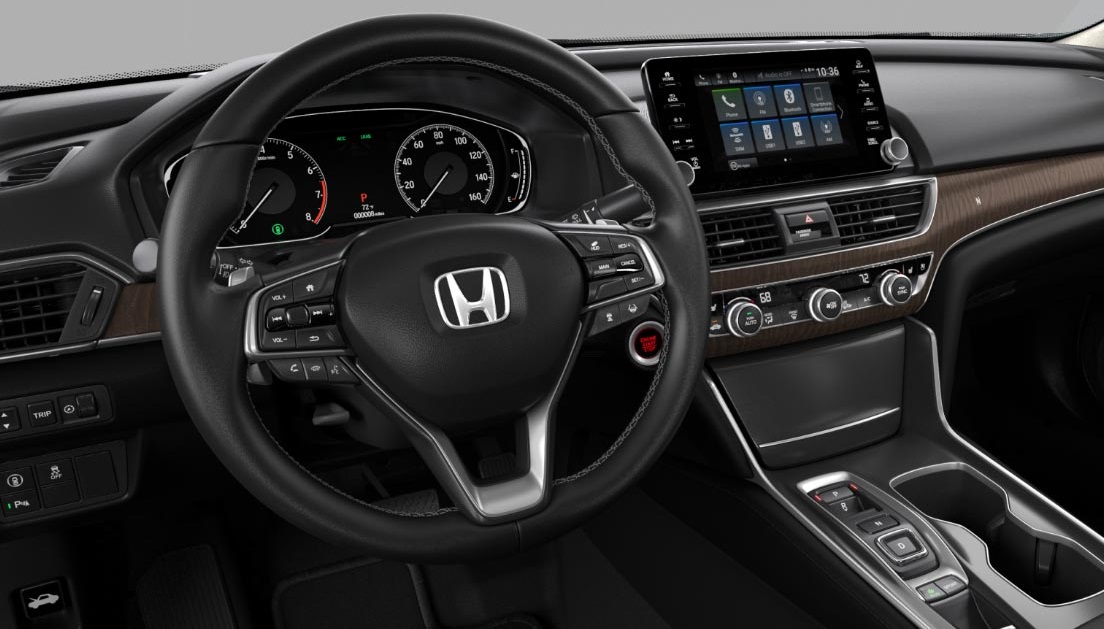 2018 Honda Accord Sedan's Mechanical
Test driving the new Honda Accord near Iowa City also gives you a chance to look under the hood and to admire this sedan's exceptional engineering and overall performance capabilities. It is loaded with paddle shifters, an adaptive driving experience, a superior traction and stability system and a front-wheel drive drivetrain. In addition, all trim levels feature a continuously variable-speed automatic transmission and superior shocks and struts. Altogether, you will find that the new Accord sedan is designed to impress drivers and passengers with its smooth, comfortable ride.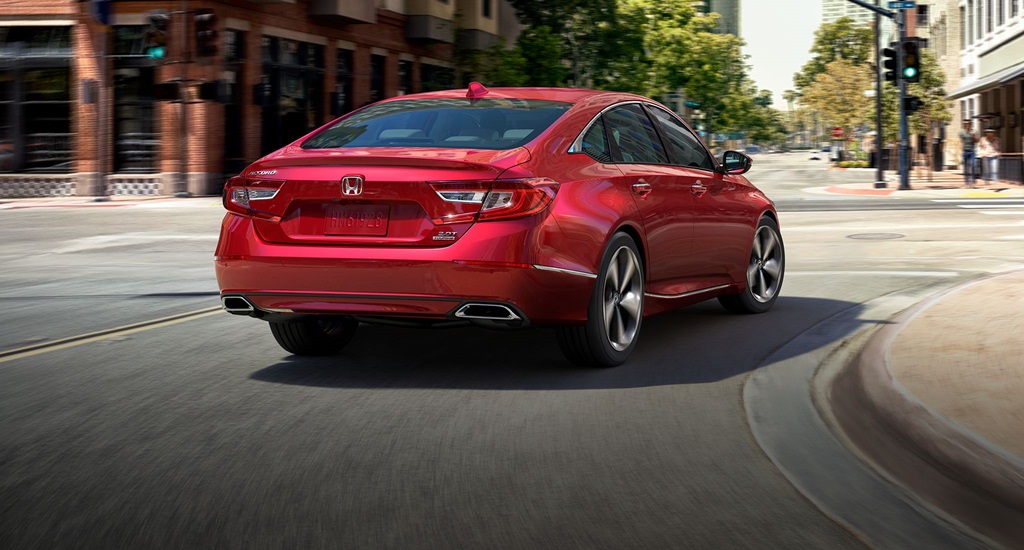 2018 Honda Accord Sedan's Powertrain
When you compare the driving experience of this Honda sedan against the driving experience of other vehicles in its class, you will see that this is a vehicle that is at the head of the class. Near Iowa City, you can take this vehicle out for a spin to compare multiple turbocharged engine options. These include a 1.5-liter and 2.0-liter engine. In addition, there is a twin-motor hybrid option that delivers enhanced fuel economy. All engines have exceptional power. For example, the 1.5-liter, four-cylinder turbocharged gas engine delivers 192 horsepower along with 192 foot-pounds of torque. You can contact Brad Deery Honda serving West Burlington Cedar Rapids Iowa City to enjoy a first-hand driving experience for each of the engine options available this year.
2018 Honda Accord Sedan's Safety
The question of safety is a concern for most auto buyers today, and the great news about the new Accord sedan is that it is loaded with high-tech safety features and rates well with NHTSA safety test results. Specifically, the new Accord received a stellar five-star score for overall safety from the NHTSA. Regardless of the 2018 trim level that you select, you will be pleased that your new sedan comes with a full suite of advanced safety features. This includes traffic sign recognition, lane keeping assistance, road departure mitigation, collision mitigation braking and adaptive cruise control. In addition to these high-tech safety features, your Accord also comes with a backup camera, keyless ignition, adjustable headrests, a three-point seatbelt for the rear center seat, child seat anchors, auto delay off headlights, dusk-sensing daytime running lights, four-wheel ABS, a pre-collision warning system, emergency braking assistance, child safety door locks, multiple front and side airbags, an anti-theft alarm system, tire pressure monitoring, front ventilated disc brakes and solid rear brakes. With so many quality safety features loaded into this sedan, you will love the peace of mind that you enjoy while you are behind the wheel.
If you are preparing to buy a new sedan this year, you may have many beautiful models to consider. However, if you want to save time and effort with your vehicle search, it makes sense to look at a vehicle with a long-standing tradition of excellence and numerous awards and accolades. Contact Brad Deery Honda serving West Burlington Cedar Rapids Iowa City to set up a time for a test drive so that you can experience the amazing features and overall performance capabilities of this sedan.