Burlington SUV Guide - 2019 Honda CR-V
Burlington SUV Guide - 2019 Honda CR-V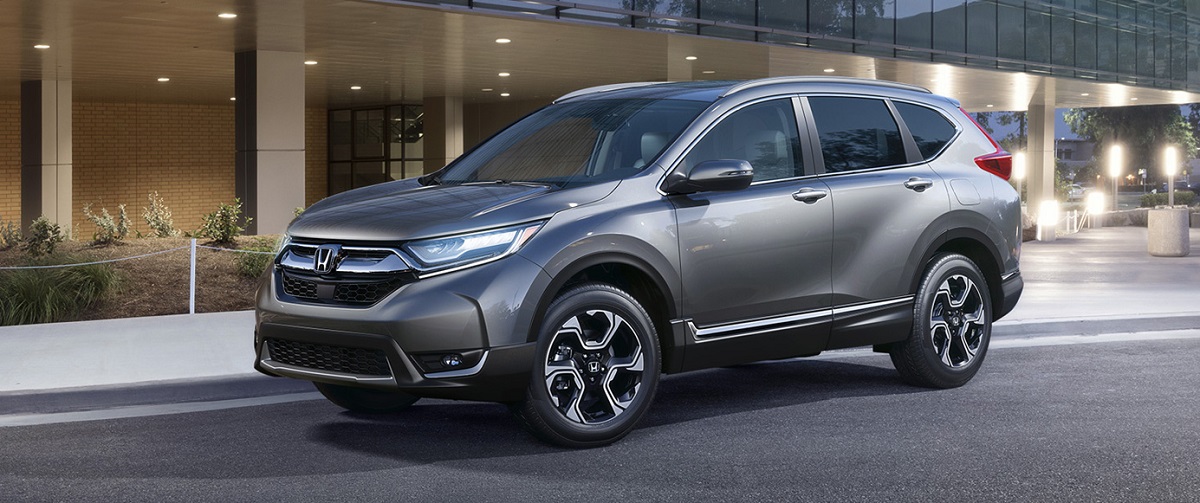 View Inventory
Vehicle Overview
The 2019 Honda CR-V is one of America's best-selling compact SUVs. If you are thinking about purchasing the 2019 Honda CR-V in Burlington, then Brad Deery Honda is the perfect place! Brad Deery Honda is a Certified Honda dealership that is experienced in serving the Burlington area. We are known for our family-like environment and our outstanding vehicle sale prices. The Honda CR-V is a durable SUV that has a lot to offer its drivers. We have listed more details regarding the 2019 CR-V below. Please feel free to use this blog as your personal Burlington SUV Guide.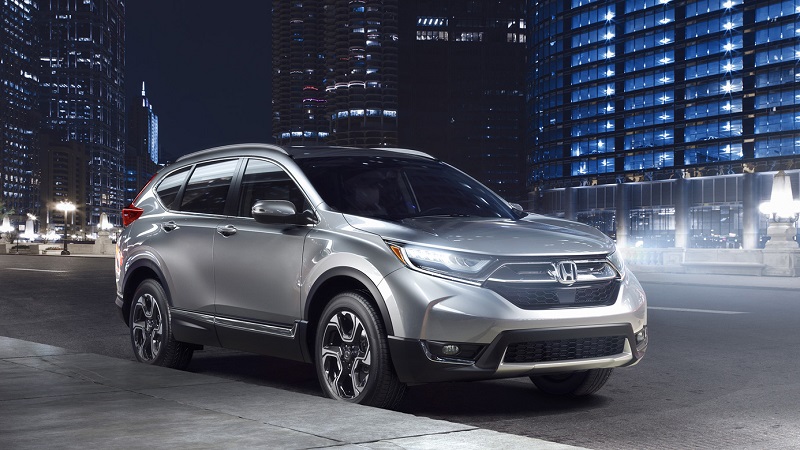 Exterior - 2019 Honda CR-V
This year, the Honda CR-V has an iconic muscular appearance. Now that the CR-V's grille has been lifted significantly, the SUV has a true sporty appearance. In addition to the stylish exterior, you can also look forward to enjoying LED automatic headlights, dual chrome exhaust outlets, roof railings, and rain-sensing windshield wipers. The 2019 Honda CR-V also comes standard with 17-inch plush tires. These tires complement this compact SUV well. As an Iowa resident, we know you will appreciate the larger tires, especially during the snowy winter season. Speaking of winter, the 2019 CR-V is perfect for winter activities that involve towing equipment. The 2019 CR-V can tow up to 1,500 pounds of equipment on or off-road.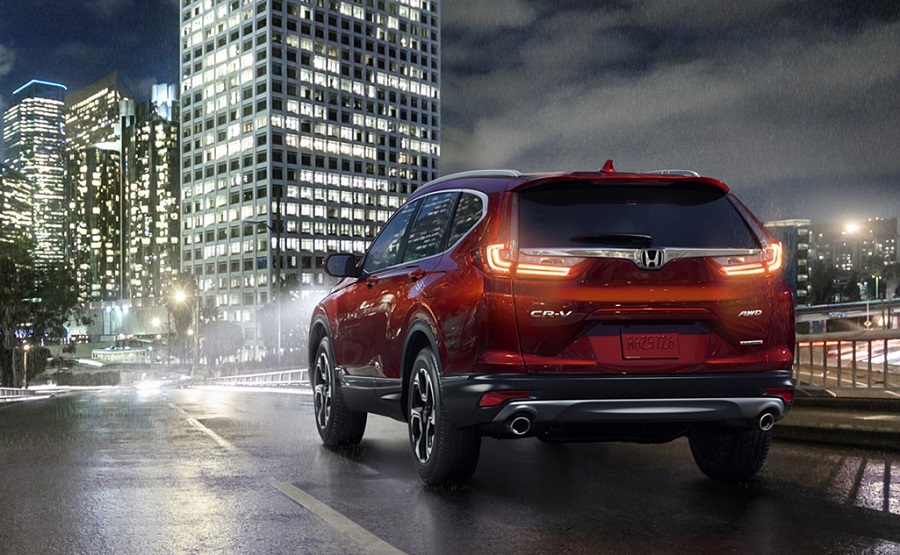 Interior - 2019 Honda CR-V in Burlington
The interior of the 2019 CR-V is exceptional. This two-row compact SUV can comfortably seat five passengers with ease. Passengers who sit in the rear of the SUV will enjoy the 40.4 inches of legroom than the CR-V provides. As a driver, you can take pride in knowing that the CR-V has 40 cubic feet of cargo space. Furthermore, drivers of the CR-V have the option to choose from four trim levels: EX, EX-L, LX, and Touring. The standard trim level comes standard with a cloth interior. However, if you're feeling more luxurious, you can choose to upgrade to a higher trim that provides a leather interior. All CR-V models come standard with a multi-speaker audio system, power tailgate, Apple CarPlay, Android Auto, and Bluetooth wireless connectivity.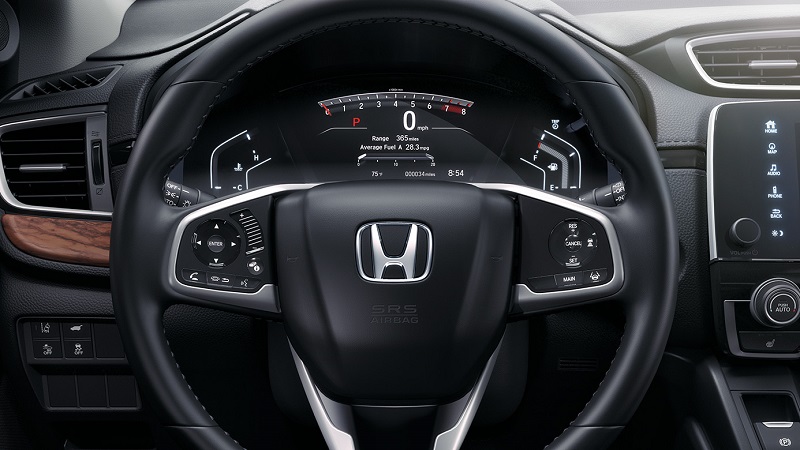 Mechanical - CR-V specs in Burlington IA
The 2019 CR-V is a dependable SUV that is easy to maintain. Once you purchase your 2019 Honda CR-V in Burlington, you should bring your vehicle back to our dealership for scheduled routine maintenance. Preventative maintenance is the best way to ensure that your vehicle has an appropriate lifespan. All Honda vehicles come standard with a three-year/36,000-mile limited warranty. If your vehicle encounters any mechanical problems during this time, all costs will be covered by Honda. If you're interested in extra protection, please ask one of our staff members about extended mechanical warranties.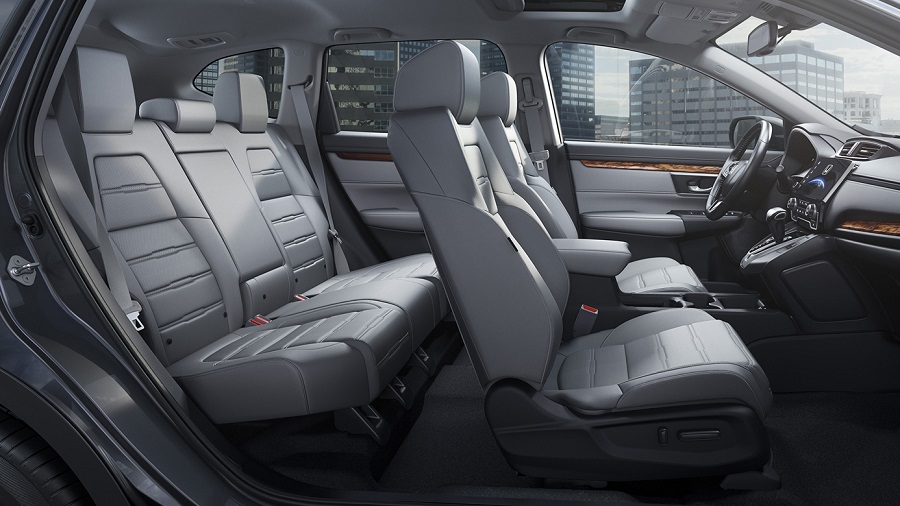 Powertrain - CR-V specs in Burlington IA
The 2019 CR-V comes standard with a 2.4-liter four-cylinder engine. This engine has a horsepower of 184 at 6, 400 rpm. The torque of this engine is 180 lb-ft at 3, 900 rpm. This 2.4-liter engine has a combined fuel economy of 29 miles per gallon. In addition, the standard engine only comes in all-wheel drive. If you are looking for an engine that is slightly more powerful, then you should consider the 1.5-liter turbocharged four-cylinder engine. The turbocharged engine has an impressive horsepower of 190 at 5,600 rpm. The torque of this engine is 179 lb-ft at 2,000 rpm. This 1.5-liter engine has a combined fuel economy of 31 miles per gallon. The turbocharged engine can be purchased in front-wheel and all-wheel drive. Choosing which engine is right for you could be a hard decision, considering both engines complement the SUV well. The good news is, both engines come standard with a 60,000-mile/ five-year warranty. If anything happens to your powertrain during this time, all cost will be covered by Honda.
Safety - 2019 Honda CR-V dealer
Here at Brad Deery Honda, safety is our priority. In order to gain our customers' trust, we allow third-party companies to test our vehicles. The National Highway Traffic Safety Administration conducted an independent crash safety test on the 2019 CR-V in late 2018. We are proud to announce that the 2019 CR-V received a 5/5 on this independent test. The Honda CR-V comes standard with functional seatbelts and airbags for every passenger in the vehicle. If you'd like to add extra protection to your vehicle, Honda has your back. Trims EX and higher come standard with lane-keep assist, adaptive cruise control, forward collision warning, blind-spot monitoring, pedestrian detection, and collision-mitigation braking.
Overall, the 2019 Honda CR-V is a solid compact SUV. The CR-V provides drivers with style, dependability, and class. We hope that our Burlington SUV Guide was informative. If you have additional questions regarding our Burlington SUV Guide, please contact the dealership directly. Our vehicle specialists are always eager to assist customers with questions and concerns. You are also invited to visit our dealership during normal business hours. When you visit our dealership, please be prepared to test drive the 2019 Honda CR-V in Burlington!
*Article for general informational purposes only. For complete details, please contact the dealership.