Trim Levels - 2019 Honda Accord near Iowa City
Trim Levels - 2019 Honda Accord near Iowa City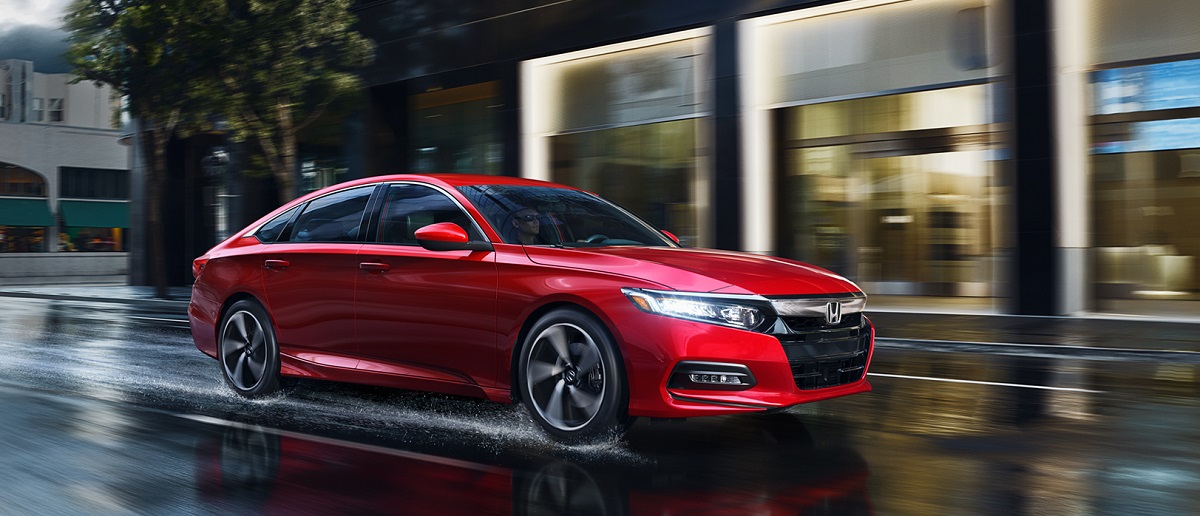 View Inventory
2019 Honda Accord Trim Levels
Honda's your top option if you're looking for a sedan that has a five-star list of features. The Accord is most likely the best fit for you. The 2019 Honda Accord is a high-quality midsize vehicle that many consumers adore. It's fourth in its category because of its outstanding arsenal of safety features and its all-around essence of comfort and convenience. The dealership serving Iowa city has the perfect Accord for you and your family. You just have to sift through the trim levels and find a model that meets all of your needs. The rest is up to you and how quickly you set up a meeting. Here's some information on the trim levels you get to explore: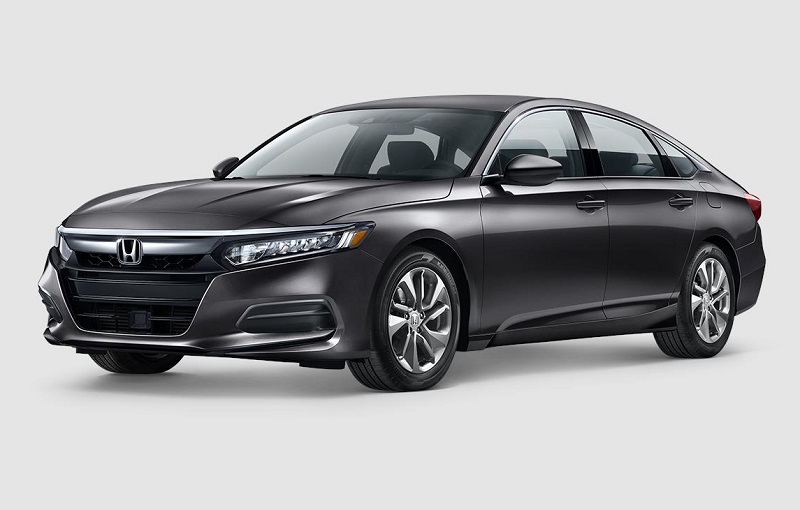 Honda Accord LX
The LX is the base model of all the Accords. The price is a little under $24,000 but you can receive a heap of deals and discounts from the dealership that has the vehicle. It can be the perfect fit for you if you are budget conscious, but you still want a reliable vehicle to call your own. It comes with a powerful inline four-cylinder motor that delivers 192 horspower. Safety features include Hill-Start Assist and the Immobilizer System. The Immobilizer System will stop the ignition from working if someone attempts to use an unauthorized key. It's a safety feature that can keep you from losing your precious vehicle. The Hill-Start Assist system is in place to help you with those difficult starts that you may have to take from on top of a hill. The vehicle also comes with convenience features like the Dual Automatic Zone Control and illuminated steering controls and power windows. Dual Automatic Zone Control gives you and your passenger the power to control your environment. Power windows save you time when you need to let in some fresh air. The base model is a fun option that will be kind to your wallet at all times. Consider stopping by the dealership to have a look at it.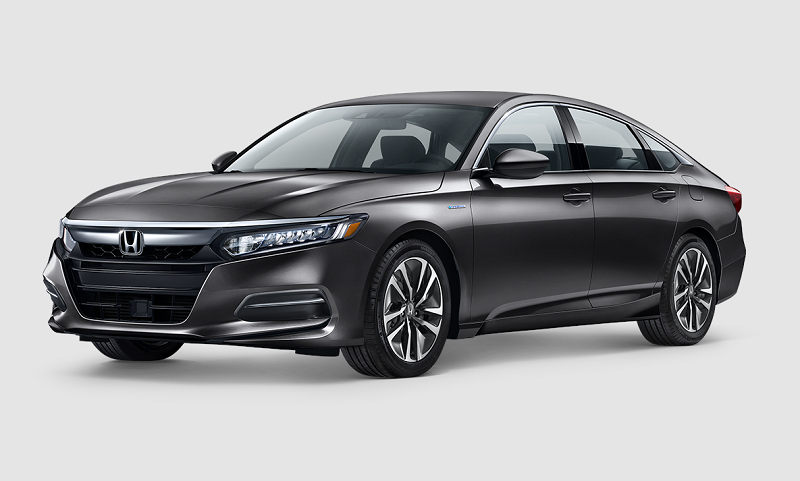 Honda Accord Hybrid
The Hybrid has some things that the base model doesn't have such as a Lithium Ion battery. You may also be able to get 212 horsepower out of it, which will be important if you desire speed and performance. The Hybrid also has a lockable glove compartment and trunk main switch. You can keep all of your valuables safe and open the trunk in the blink of an eye if you need to. They Hybrid model offers you many reasons to purchase it. It's up to you to make the decision to do so. Contact the dealership serving Iowa City to find out more reasons that it should be number one on your list.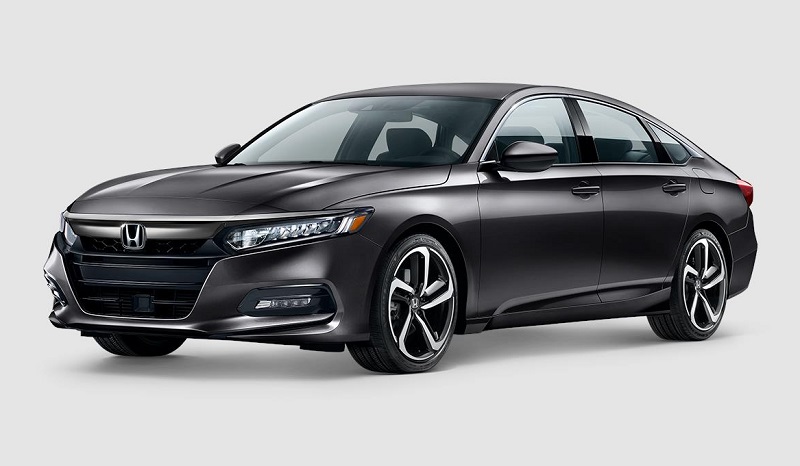 Honda Accord Sport
The Sport model is an excellent option if you want a little bit more pizzazz and style. The Sport model will provide you with a little bit extra than what the others offer. First of all, you'll get the 19-inch wheels on this model so that you can impress yourself as well as the other drivers on the road. You will also get a lot of technology and a more sportlike motor in this model. You will get sport pedals and a leather-wrapped steering wheel so you can feel more like you're in a racecar type situation. When it comes to convenience, this model offers the SMS texting function. You can now text your friends and family members right from the car if you need to ask or tell them something. Apple CarPlay and Android Auto are some amazing programs that will ensure that you're connected to your favorite music at all times. The Sport model has a lot more to offer, but you have to test-drive it so that can experience its full glory. Visit the dealership to take a fun test-drive in it and understand what it really offers you.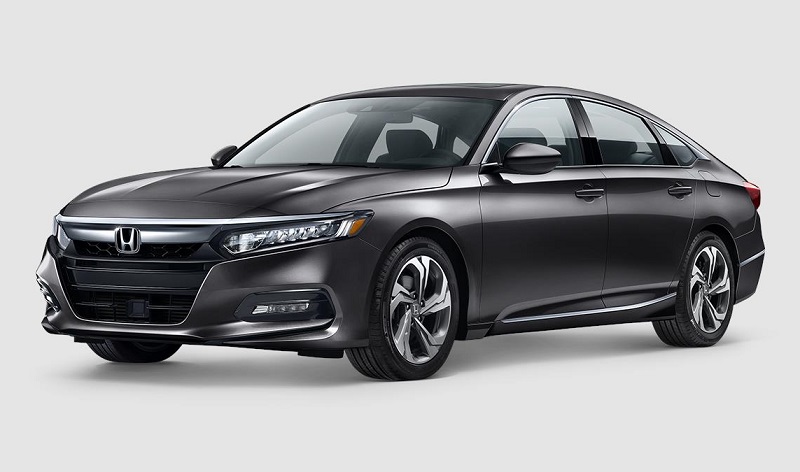 Honda Accord EX
The EX is the all-out luxury model. The first thing you'll notice that it offers is the moonroof. The moonroof is a wonderful addition that will allow you to gaze at the moon or let some fresh air in when you're on the road. This model also has the Remote Engine Start system and a wealth of safety features like Electronic Brake Distribution, Vehicle Stability Assist, Lane Departure Warning and so on. You'll also have a driver's side seatback pocket and other enjoyable features like the gear position indicator, HD Radio, Hondalink, Apple CarPlay and Android Auto. Additionally, the Ex has a Blind Spot Information system that will help you to see everything around you, especially things that directly block your view and prevent you from making certain moves.
You can ask the sales representative about additional options from which you may choose the best trim. The agent will be able to tell you the entire list of features you'll receive.
Test-Drive the Honda Accord
By reading about the Accord, you now know you'll find your next car in one of the trim levels. You just have to go in and find the one that's your match. You can contact the dealership one of two ways: telephone or online form. Call and set up a time when you can get behind the wheel and explore the car. Get in the car, and find out if you'll fall in love.